English to Spanish Communication Services
Translation, Interpretation, &  Voice Over Services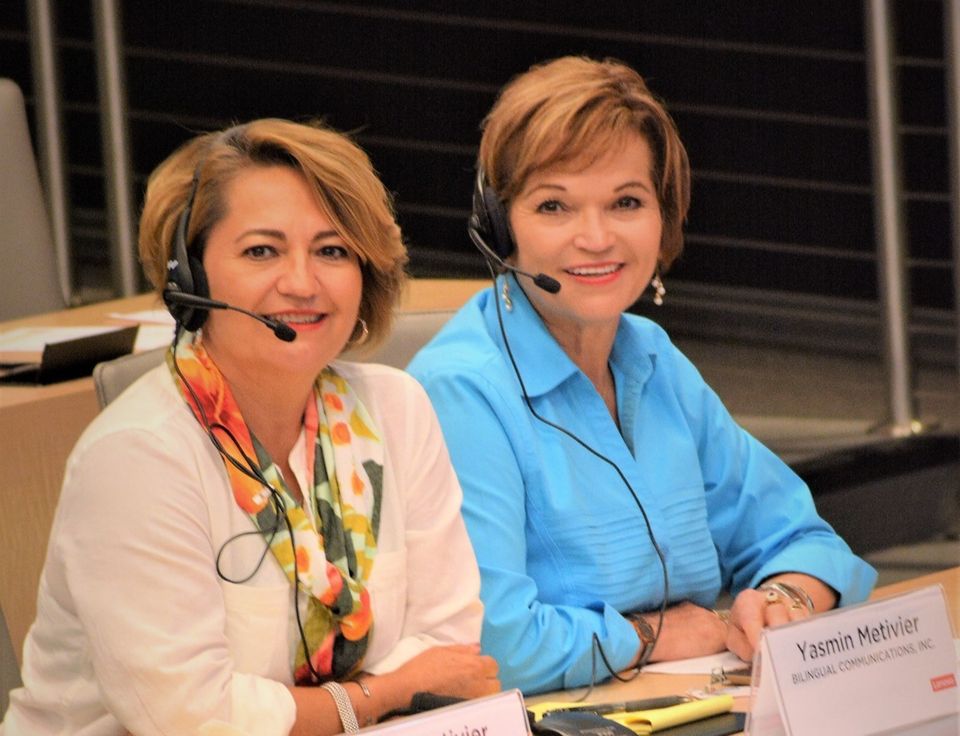 Quality Translation & Interpretation Services 
Bilingual Communications, Inc. has provided professional English-to-Spanish translation services since 1991. Our services include written translation, in-person or remote interpretation, transcription, and video voice-over. We service both large and small businesses, non-profits, colleges, and universities with group meetings, conferences, online webinars, presentations, and more. Because of our specific language focus in two languages, we can provide concentrated resources and 30 years of experience for our clients and the culture we know best.   
Our Communication Services
We service both large and small businesses, colleges and universities with group meetings, seminars, presentations and more!
Bilingual Communications, Inc. Proudly Provides Vital Information to Spanish Speakers! 
We translate life-saving messages from North Carolina's leaders! 
"For over a decade, IBM's Executive Briefing Center in North Carolina has relied on the expert Spanish interpretation services provided by Jackie and Yasmin Metivier. Our Latin American tours have proven successful thanks to these two professionals who are able to convey our highly technical messages into Spanish seamlessly."
-
Doug Baldwin
Program Director
IBM Systems & Technology Group, RTP, North Carolina
"Working with Jackie is a dream! She's responsive, her professional skills are in-depth, her staff is wonderful and she always delivers more than promised – on budget and on deadline. I've recommended Jackie to many clients and associates and they are always pleased with the results!"
- Chrystal Bartlett
Marketing and Advertising
Chrystal Bartlett Co.
"Duke Energy Progress has been working with Bilingual Communications, Inc. for over 15 years and has always looked to them for their accuracy and timely translations. In addition, we appreciate that they've been on-call in the evenings and on weekends numerous times for us during storm-related emergencies. I strongly recommend Bilingual Communications, Inc. for any and all Spanish translations!"
-Edie Webb
Sr. Communications Consultant
Duke Energy Progress
Learn More About Our Interpretation Services 
Ask A Question! 
If you haven't heard from us within one (1) business day, please call us at 919-380-7066.